We aim to connect quality advertisers with relevant publishers.
Livecast.io is a Product of Peanut Square LLP company, and is the main video Platform that ensures video playback and monetization from each screen.
Livecast.io gives its video software platform to media organizations that seek after multi-screen live streaming, video publishing and monetization strategies. Livecast.io Dynamic Ad Insertion Technology empowers its clients to maximize income by replacing TV advertisements with user-targeted dynamic ads on all screens.
Using livecast.io's player for iOS, Android, desktop and connected devices, customers not only enjoy guaranteed monetization and playback on all screens, but also reduce development and maintenance cost.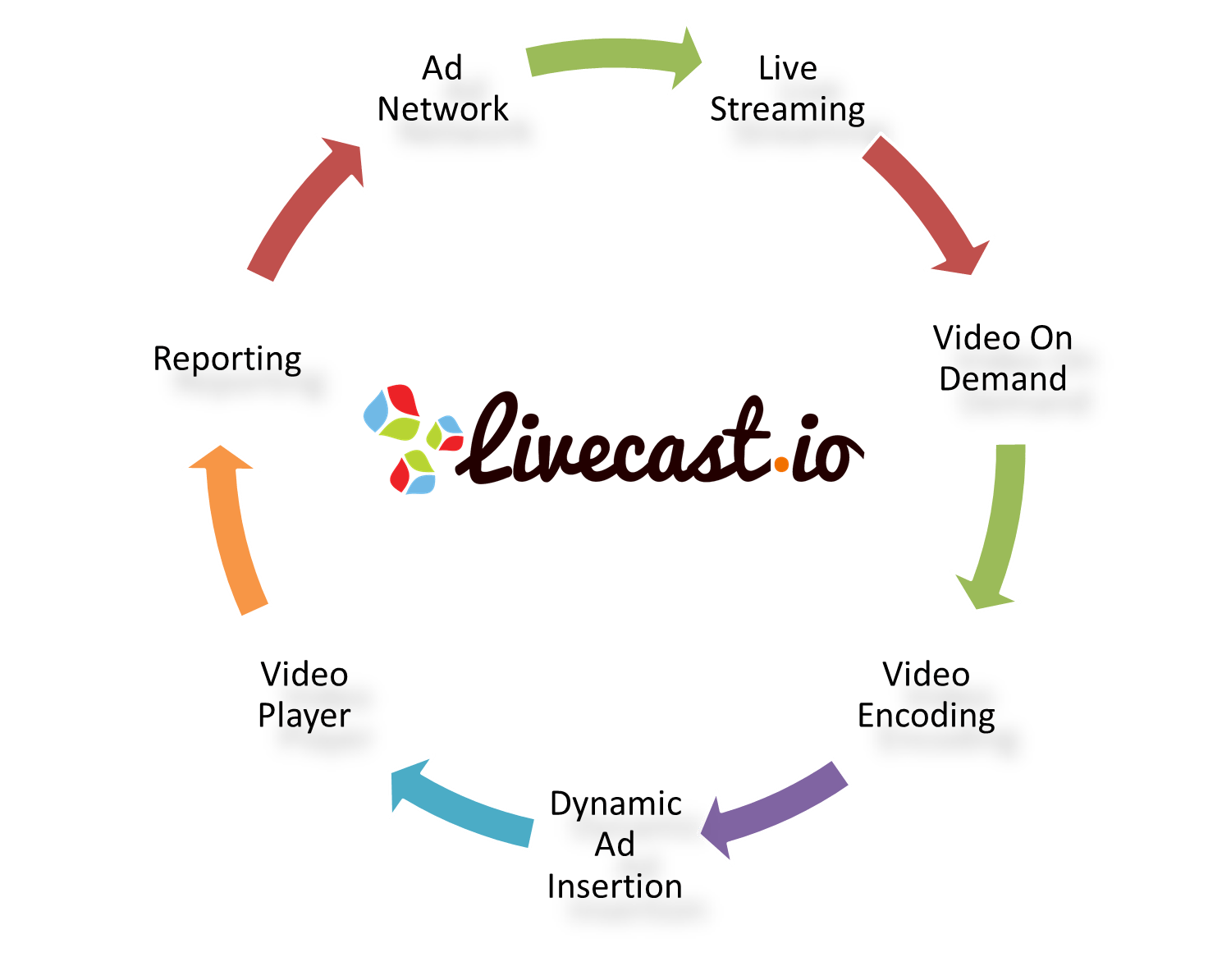 Livecast.io's platform is 100% software Unlike proprietary hardware solutions, making it easy-to-update, full-featured. In particular, its live encoding and dynamic video ad insertion software are known for its reliability, availability and flawless quality.
Livecast.io's products incorporate its proprietary intellectual property including Software-based Live Streaming, Live Ad Replacement, Scalable Video Encoding, Content Tracking, and Monetization.
We've joined together with premium publishers, built a comprehensive ad network, and partnerships with the best in the business since we need first-rate advertisers to get the outcomes that they deserve. The customers list includes GSTV, VTV, Mantavya NEWS and many more.
Livecast.io maintains a world-class R&D team and headquartered in Ahmedabad, INDIA.

Ready to take your Business to next step?
Our team can help you streamline your efforts for maximum results.